Service Areas
Clermont
Groveland
Minneola
Winter Garden
Eustis
Leesburg
Mount Dora
The Villages
Lady Lake
Wildwood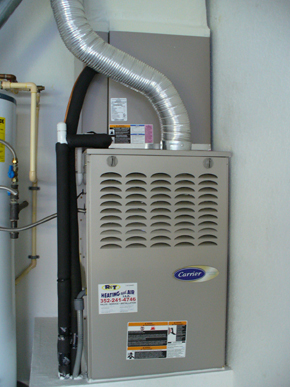 Heating and Air Conditioning Services
See what we can do for you!
R & T Heating and Air can meet any of your Heating and Air Conditioning needs from maintenance and repairs to new unit installation. Having problems with your current A/C unit? Need to upgrade your A/C unit? Do you need to have your air conditioning unit checked out? If so, call us and we'll send a qualified technician to your house. Please see our full list of services:
Preventative Maintenance
Coil and Drain Cleaning
Heat Pump Repair
Mobile Home AC Repair
Thermostats and Dehumidistats
Gas Furnace Repair
Duct Work & Zoning Equipment Replacement
Flat Rate Pricing
We service and repair All Makes and Models of Heating and Cooling equipment. Our goal is to give you the professional service you deserve and share our information with you so you can make the best decision for your needs. Our repairs are quoted up front so there is no surprise after the work is done.
Preventative Maintenance
A Good Way to Save Money
A Preventative Maintenance schedule is very important to keep your system operating at peek performance. Low refrigerant levels and dirty components can cause your system to work harder and create higher energy bills. In time, minor problems can become major ones.
Preventative Maintenance Contracts include:
Spring and Fall Maintenance
15 % Discount on repairs
No costly overtime rates

Dehumidistat
Do I need one? Adding a Dehumidistat to your unoccupied Vacation Home during the hot, humid summer months will keep your humidity at a safe level while saving energy due to your system running less. A Dehumidistat can be added to nearly ever brand of Air Conditioning system.
Honeywell Digital Thermostat
Trouble reading your thermostat? The Honeywell Focus Pro Digital Thermostat is one of the best on the market. The large screen display is available in both the Programmable and Non Programmable. The Focus Pro comes with a large backlit display for reading in the dark, built in compressor protection, auto change over automatically selects cooling or heating depending on room temperature and a removable battery holder for ease of replacement.
Safety-T-Switch

Should I have a Safe-T-Switch installed on my system? The Safe-T-Switch is the most reliable condensate overflow switch available. It will detect clogged air conditioning drain lines and shuts the system off to prevent water damage to FLOORS, WALLS, and CEILINGS. The Safe-T-Switch also provides easy access with a removable cap to check for water in case of a drain clog. The Safe-T-Switch can be installed on existing air conditioning systems. R & T installs a Safe-T-Switch on all new equipment installations.
With any job you can come up with, R & T Heating and Air can get it done with top of the line equipment and parts. Have questions? Want to set up an appointment? Call (352)241-4746